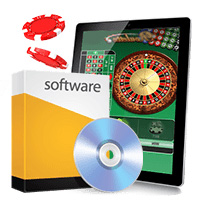 In 1994, the remarkable work of two businesses resulted in the creation of the first online casino ever. A company named Microgaming developed the gambling software, while the other called CryptoLogic created the security software part, which allowed for safe monetary transactions. A few years later, other top casino software developers joined the market and started introducing their work. From the period of 1996 to 1997, the number of Internet gambling websites had risen from 15 to 200. Nowadays, every emerging or already well-established casino uses a gaming software developed by another company.
The Best Casino Software Goes through Serious Testing To Ensure Gameplay Fairness
Although it is still regarded as computer gaming, online casino games are quite different in financial terms. Compared to PC games that don't have which are developed for a single purchase, all gambling games undergo regular audits in order to ensure that they are fair to their players. And here we reach the heart of every computer game – the RNG or the random number generator. The only way to introduce an "unpredictability" factor in any computer game, is to create an algorithm that makes random choices. In term of gambling games, the RNG algorithm is the part of the gambling software that gets checked by the appropriate authorities, on a regular basis. Because of this fact, many people prefer online casinos. Fairness in online gambling games is especially important, and players would always feel safer knowing that the online casino they invest their money in is secure and reliable. Here is a brief explanation of how it all works:
A casino would choose a software testing laboratory that possesses all the necessary permissions and/or licenses to perform audits on gambling software. After the initial stage, the casino would then consult with the governing bodies in charge of the gambling laws in the country that issues a casino's gambling license, and await confirmation. Upon reviewing the choice of the online gambling establishment and the third party auditing company, the governing administration will issue their approval. When the entire process is completed, the chosen software lab with commence with the audit. Software developers that have been in the business for more than a few years are considered to be trustworthy and always pass every audit with flying colors; after all, any fraudulent tampering with a platform's programming code will result not only in loss of license, but in severe criminal charges as well.  
Elements That Make an Online Casino Software Competitive
In a race for technological perfection, every emerging developer needs to be able to introduce their own innovations, but also to cover the standards set by their predecessors. To the regular online casino player, some of these factors won't be very interesting; however, all of them will define the end user experience. In fact if a software developer does not include any of the previous standards in their platform, chances are that the players will end up disappointed.
Gaming Platform User Experience
Software developing companies constantly upgrade their games through better graphics, next-generation animation and sound effects, and other factors in order to increase the overall quality of the platform. The gameplay factors are also optimized on a regular basis so they provide their players with a smoother, more seamless experience. Keeping track of other competitors' work is vital for casino software developers as it helps them stay in the latest trends of the industry.
Payment Software
The ability for a gaming platform to perform financial transactions such as receiving and sending money, is the lifeblood of the online casino business. In fact, this aspect is the most heavily regulated and monitored by official law-governing administrations. Just as the with the RGN algorithm, the payment software of every online casino platform is subjected to regular testing and auditing by licensed 3rd party companies, in order to ensure that all operations within the payment interface are secure and fraud-proof.
Multi-Device Support
Since computer and phone manufacturers create their own operating systems, online casino software developers started re-working or completely rebuilding their gaming platforms so they could be accessible by all types of computers and mobile devices. Today, online casino applications are developed for devices that operate on Android, iOS (Apple), and Windows OS.
Exclusivity
While it is a virtue for a software developing company to create its platforms with multi-device support, some businesses work exclusively in a specific direction. With all that being said, we can find exceptions among software developers that exist solely in one niche. For example, the company Evolution Gaming specializes exclusively towards live casino applications, while Play'n Go focus only on mobile games. Both businesses are quite respectable in their own fields, and continue to stand among other companies that have been in the industry for many years.
How Can a Player Choose the Best Online Casino Software
This depends completely on the personal taste of the player. All casino software developers have their strong sides; for example, the company Playtech is held in high regard for their themed slots. One of their most popular slot series is donned in the visuals of characters from the Marvel universe – Hulk, Ironman, X-men, and others. To fans of that particular franchise, those slots would be their preferred casino games. There are licensed slot games modeled after movie blockbusters and musical bands as well. Some software developing companies example excellence in table games while others – in card games.
Platform Creators Offer Instant Play and Download Options
When you register in a casino site, you will find out that there are two ways to play; through a program which you download on your computer or directly through the browser. Every casino version has its own benefits as well as weak points; as a matter of fact, players like them both. Below we have taken the liberty of elaborating more on the key differences between a browser (also known as Insta-play) and a downloadable version of an online casino.
The browser version is the best when it comes to convenience. One of the first major pluses here, is that you don't need to install anything on your computer. Installation files can take up space on your computer, and if yours is limited you wouldn't want to completely slow your system down. Perhaps the biggest positive factor about playing the browser version is that you can log in from any computer, practically from anywhere. You won't have to worry about different operating systems as well, because all OS browsers can run the Flash plug-in needed to display the online casino games. The temporary files which run on real time while playing, will be deleted from your browser's folder once you've closed your browser; just like that.
The downloadable version of the online casino is definitely not considered light, in terms of space. Another significant setback is that usually the program installer-file a player would download on their computer, is almost always incompatible with any other operating system, besides Windows. What the downloadable version of an online casino lacks in terms of convenience and platform availability, it definitely makes up for with outstanding playability. It is because of the installation of files, your online casino experience would be much better. The graphics, sound quality, animation – everything will look and feel as though it's several steps above its browser counterpart. Also, if you install the program you will have access to games and functions which aren't featured on insta-play. At the end of the day, a player is going to decide between convenience, performance or both.   
Online Casinos Diversify Their Game Choices
Back in the day, online casinos would choose a software developer company and purchase a package license from them for a number of games. In modern-day online gambling, however, this is no longer an option. Now, casinos purchase games from several developing businesses in order to provide the player's market with a complete gaming roster. There are cases when an online casino brand develops its own software platform, and additionally purchases games from other developers as well. Such is the case with 888casino – their software developing subsidiary is called Random Logic, and although they make up for the majority of 888's games, the casino has bought licenses from companies like NetEnt, Playtech, and others.
Software Developers Connect Online Casinos
If you visit an online casino that has a slot, table or a card game with a large jackpot under it, it means that it is networked. What networking means in this case, is that the same game is featured in several websites owned by the casino, and bet proceeds from all players are collected into one mutual jackpot. In almost all cases, a network is created through subsidiary websites of one brand; however, an even is not excluded when a software developer can create such a game, and license it to several online casino brands. If the case is indeed such, all parties that have bought the license would be aware that the game is in a network.
Can't Online Casinos Exist Completely Without Separate Software Developers?
Although possible, modern online casinos understand the value of working with several partners. In addition to offering clients a roster of the best games on the market, as separate business entities, online casinos will not be concerned with performing maintenance or updates on any games. The software developers that provide the licenses is tasked with taking care of everything. You can be sure of one thing though; whether the casino uses a gaming software from a different company or not, it will always be subjected to regular inspection in order to provide its players what they are looking for – fun and fair play.